Alternative Marketing Methods to PPC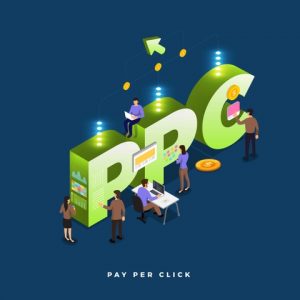 We all know that Google Adwords can make major bucks when done correctly. But what about other platforms? No, we're not talking about Facebook Ads. There are many other portals that many have never considered, or never even been informed of. Today, you'll discover a comprehensive list of tools where you can post your ads on a variety of different marketing outlets. 
Although not the most popular search engine, Bing is still widely used by about 30% of the population. This means that more than 5 billion people perform searches online on Bing per month. That's 5 billion people that you have not tapped into as of yet! Bing Ads is accessible here. 
While known as mainly an E-Commerce giant, Amazon also provides a vehicle for marketing. If you have products to sell and create a merchant store, there is the option to create sponsored shopping ads. These are then visible to Amazon users who are browsing different products online. All of this can be done through the Amazon Seller dashboard, where the marketer develops keyword campaigns similar to typical PPC campaigns. Read more about Amazon Sponsored Products here.
Widely unknown, Yahoo! Gemini helps small businesses target specific audiences through the promotion of ads. These ads come in a wide variety and work across many mobile and desktop technologies, and can be integrated across a variety of platforms. It mainly applies the use of search engine inquiries. Check out Yahoo! Gemini here.
Best for its retargeting tools, AdRoll is often utilized by top third-party tools that major sites, such as Google or Facebook, allow on their platforms. It is integrated with Googles Display Network. However, its price tends to be on the higher end, although the results seem to match the pricing as conversation rates are high as well. Check out Adroll here.
Known to be one of the more massive online networks, BuySellAds allows you to share banner ads across the internet through their services. They are known to develop enormous ad impressions regularly, with billions of traffic accessing ads every month. These ads are only displayed on reputable sites, and target specific niches that are relevant to the ads. Check out BuySellAds here.
This tool helps create an audience by driving niche-based traffic to your website. It has data analysis tools as well as demographic analytics that are free to use. This all provides additional information that marketers can apply to further understand their audience's needs. It also provides paid advertisement which help to acquire new clients. It ultimately can develop a consistent flow of traffic. Check out Quantcast here.
Dissimilar to the other advertising tools, Infolinks created a marketplace which provides engaging ads based upon user data. All of the advertisements are provided based on real time activity, where ads are relevant only based on the data that users provide. This is also dependent upon the searches committed by potential customers. Infolinks provides 6 different advertising styles. Check out Infolinks here.
With all this additional information, we hope that you are able to make more informed decisions about where you place your ads! If you want further guidance and beneficial tips on how to ramp up your lead generation, contact our South Florida marketing team today.