How One Young Entrepreneur Defeated the Odds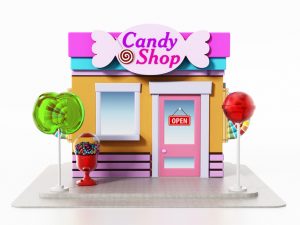 While most kids are worried about wiping out in video games and performing well on pop quizzes, the young Alina Morse was on the verge of a major business breakthrough. At the age of 13 in Detroit, she launched Zollipops, which soon because a multi-million dollar company. This candy shop provided a unique twist; all of the lollipops were sugar-free! An uncommon business concept that no one had successfully mastered yet is what lead to their success.
The small company is now featured in more than 7,500 stores, with a modest team of six employees and a handful of independent contractors. Despite its massive impact, this is not only a family owned business, but also a small business. Her original idea came was developed after her father had advised her against eating a lollipop when departing from a bank when she was 11. This got Alina thinking, where she believed she could create a sugar-free lollipop which wouldn't endanger teeth or gums. It took two years of research and experimenting with different lollipop ingredients before the product was tested on commercial production equipment. Despite its humble beginnings, the company had gained traction.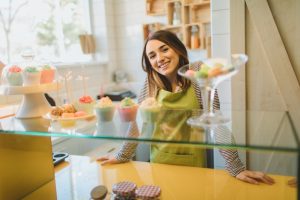 Alina's dedicated sales strategy was what set her organization apart, leading to her invitation to interview at many nationwide news stations such as CNN and Fox. Alina and her father now travel to nationwide sales conferences every year. Not only did she catch the attention of Whole Foods, but also Walmart. Zollipops was soon featured on Amazon, and within 3 years post-launch it had made over $2 million in revenue. In addition to a brilliant business idea, their marketing material and sales pitch had the ability to attract the right contracts.
With that in mind, the inspiration of this young and inventive 13 year old, and how she used one simple idea to go above and beyond, shows that anyone can be successful. A dedicated marketing strategy, sales pitch, and the endurance to perfect a business concept lead to these results. Hopefully this story inspires your small business to do so much more!